The ideal
warehouse solution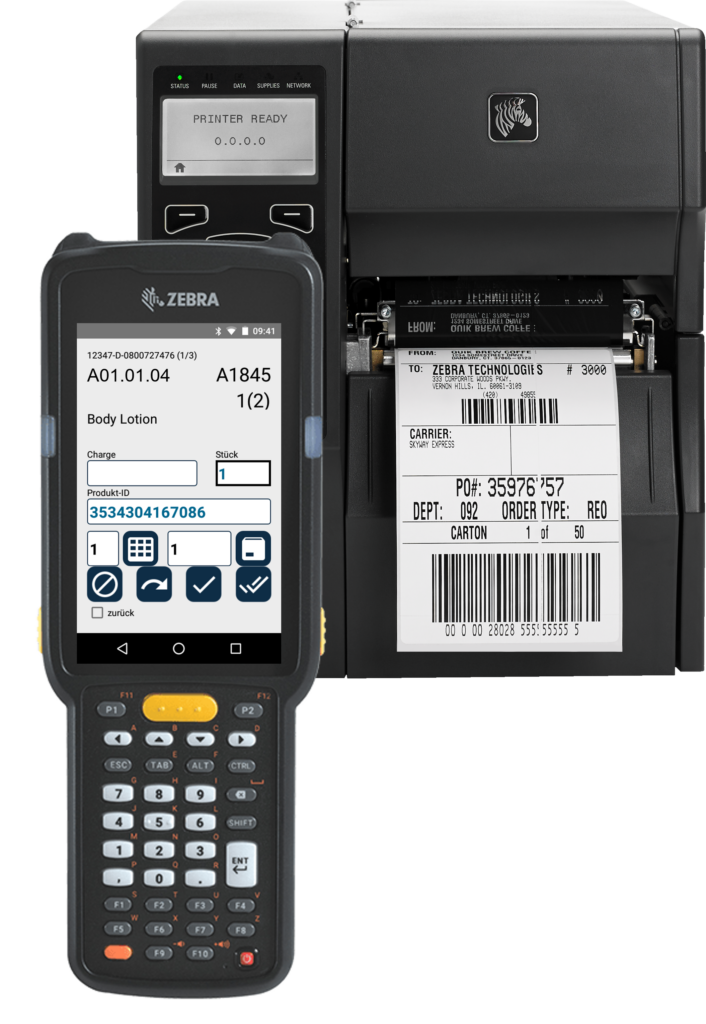 Warehousing
Label Printing
Commissioning
Reportings
THE ALL-IN-ONE WAREHOUSE SOLUTION
The software package offers freely combinable modules to support all relevant tasks of a professional warehouse management. All applications have been specially optimized for the installation on mobile PCs / scanners. All processes, in particular storage and relocation, inventory, picking and track & trace are carried out based on scanning machine-readable article, batch and storage location labelling and, if necessary, serialization on item level. The software solution is also available for warehouses with a rental-based business model
The software solution includes the following modules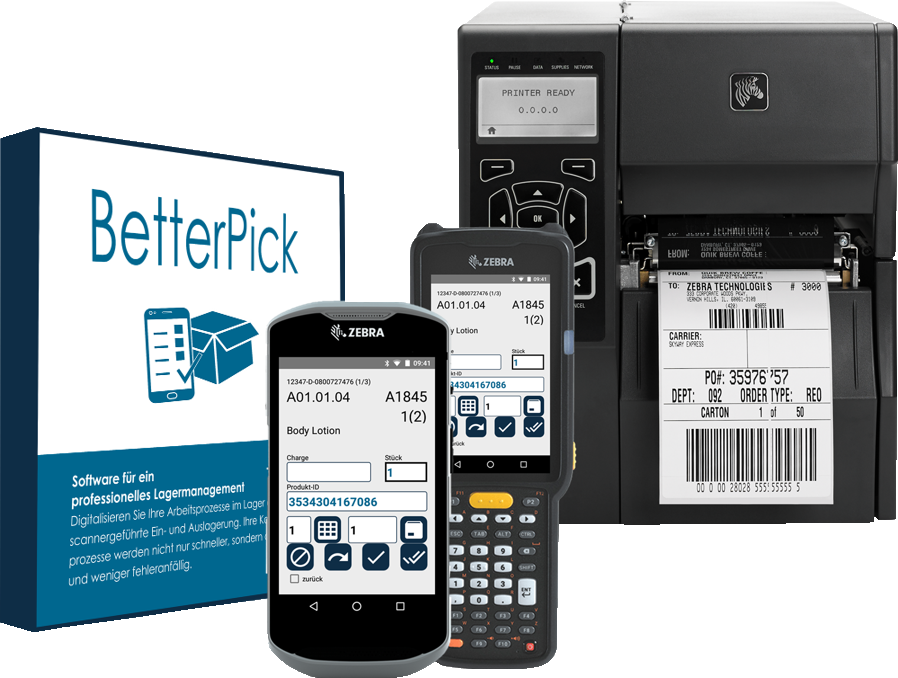 Our software digitizes your warehouse processes. The scanner-guided work processes are not only faster, but also less error-prone. By default, our software has interfaces to ERP systems. Orders are accepted from there and inventory changes are transferred back there.
Knowing where which article is stored
By clearly identifying the storage location, the system is able to output the exact location of a product at any time. In this way, you always know on which storage location your articles are stored, regardless of whether it is a warehouse with fixed or variable storage locations
Reducing incorrect deliveries
Even during the picking process, BetterPick ensures that wrong products and incorrect quantities are not picked. The resulting reduction in incorrect deliveries can lead to a significant reduction in returns.
Fast route through the warehouse
During the development of BetterPick, we paid special attention in choosing the route through the warehouse. Not every intuitively chosen route is optimal. The PDT device guides the order picker to the appropriate storage locations on a route that is optimally calculated for each order. In this way, even inexperienced employees can find their way around the warehouse straight away. Thus initial trainings for new employees are much shorter.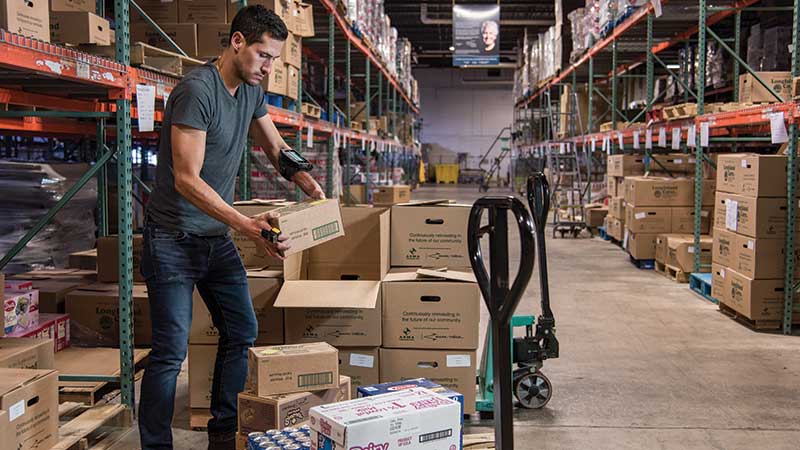 To make logistical processes even more efficient, the software can be installed on a so-called wearable computer, which can be worn -together with the scanner- on the body. This enables the employee to pick goods two-handed. The hands-free concept is particularly suitable for picking larger and heavy goods or a pick-by-light system and also ensures a faster picking process.
A clear identification of the article and the storage location and its marking with a machine-readable code is essential for a digital storage process. With our software, you can quickly and easily print individual article, box, pallet and storage location labels.
We would be happy to advise you and provide you with your individual labels in your desired format. Just talk to us!
Standard Package
1x Software + 1x Hardware
BetterPrint: Label Printing

BetterPick: Commissioning
Extension
any additional Software + Hardware
Extension
from 10x Software + Hardware
Digitize your
warehouse processes