- paperless, fast and less error-prone -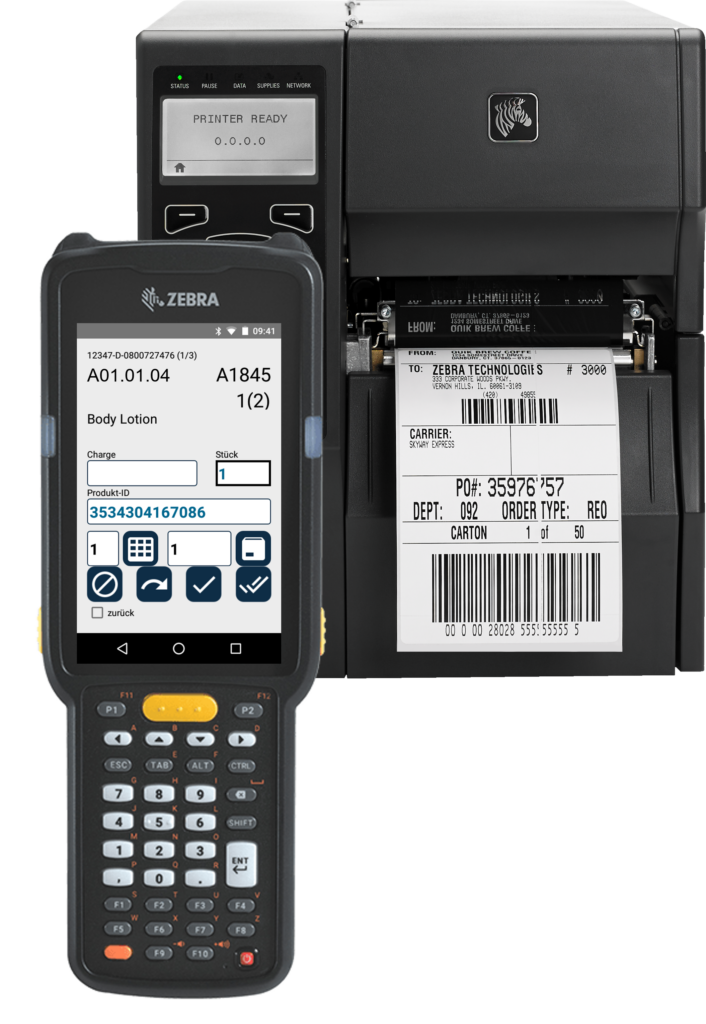 Digital Picking List
Routing
Quality control
Reportings
Fast and error-free picking
If your order volume exceeds your processing capacity, it is time to digitize your warehouse processes. Reduce your picking effort and avoid long walking distances! Our picking solution BetterPick helps you to switch in the world of professional, digital warehouse processes.
In contrast to conventional (paper-based) methods, BetterPick uses integrated quality checks when scanning the products to ensure that the right items and quantities are picked during the picking process. Avoiding incorrect deliveries leads to a reduction in the return rate. The improved quality goes hand in hand with an acceleration of the picking process and thus indirectly leads to an increase in the manageable order volume and a reduction in order-related staff costs.
The software solution includes the following modules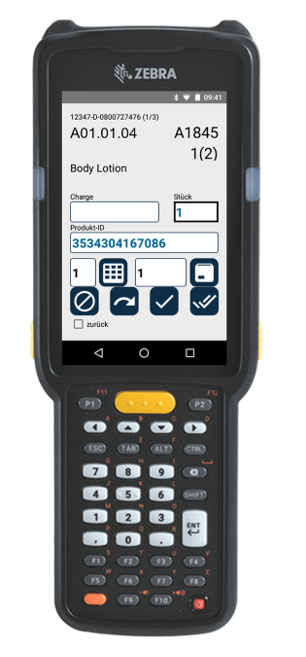 BetterPick digitizes your warehouse processes. The paperless picking process is not only faster, but also less error-prone. By default, BetterPick has interfaces to the ERP systems. Orders are accepted from there and inventory changes are transferred back there.
Knowing where which article is stored
By clearly identifying the storage location, the system is able to output the exact location of a product at any time. In this way, you always know on which storage location your articles are stored, regardless of whether it is a warehouse with fixed or variable storage locations.
Reducing incorrect deliveries
Even during the picking process, BetterPick ensures that wrong products and incorrect quantities are not picked. The resulting reduction in incorrect deliveries can lead to a significant reduction in returns.
Fast route through the warehouse
During the development of BetterPick, we paid special attention in choosing the route through the warehouse. Not every intuitively chosen route is optimal. The PDT device guides the order picker to the appropriate storage locations on a route that is optimally calculated for each order. In this way, even inexperienced employees can find their way around the warehouse straight away. Thus initial trainings for new employees are much shorter.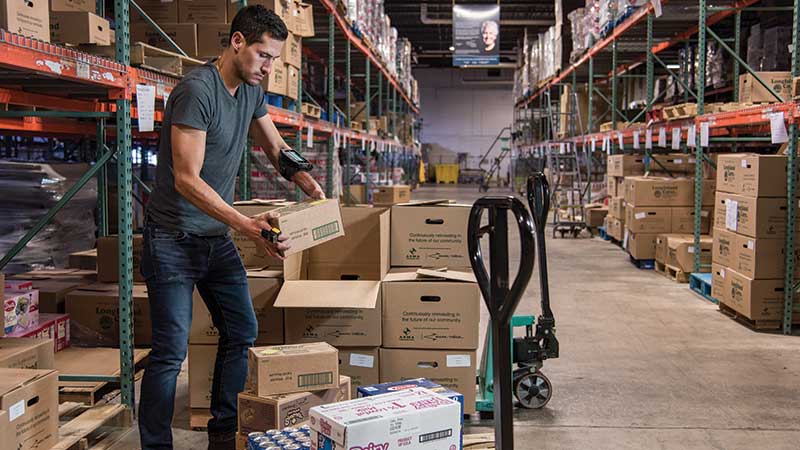 To make logistical processes even more efficient, the software can be installed on a so-called wearable computer, which can be worn -together with the scanner- on the body. This enables the employee to pick goods two-handed. The hands-free concept is particularly suitable for picking larger and heavy goods or a pick-by-light system and also ensures a faster picking process.
Every industry faces different challenges! However, our solutions can be used across industries and can be adapted to the specific requirements of your market or your company.
It doesn't matter whether you are a manufacturer and your shipments contain several boxes and pallets or you have just set up a web shop: everyone will find the right solution with us!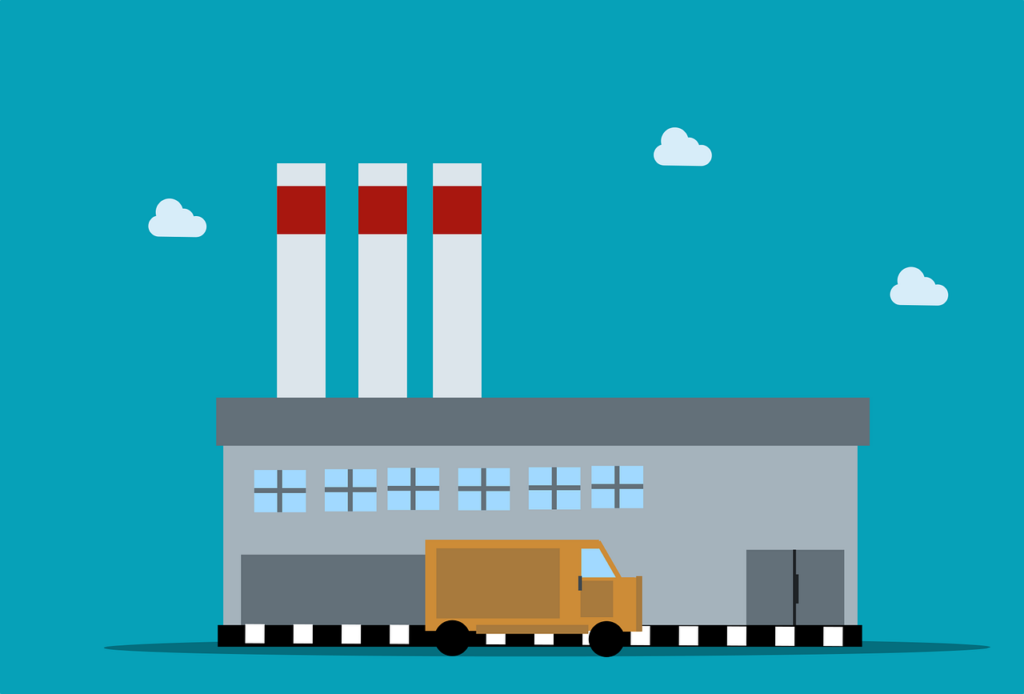 If you as a manufacturer have problems with counterfeit or unauthorized goods, in addition to the usual EAN number, serialized product codes can also be recorded in BetterPick, which enable you to track your goods starting at the production over the distributor through to the consumer.
Also read the case study on our project carried out with SkinIdent GmbH and learn how the company managed to reduce returns by 60-70%: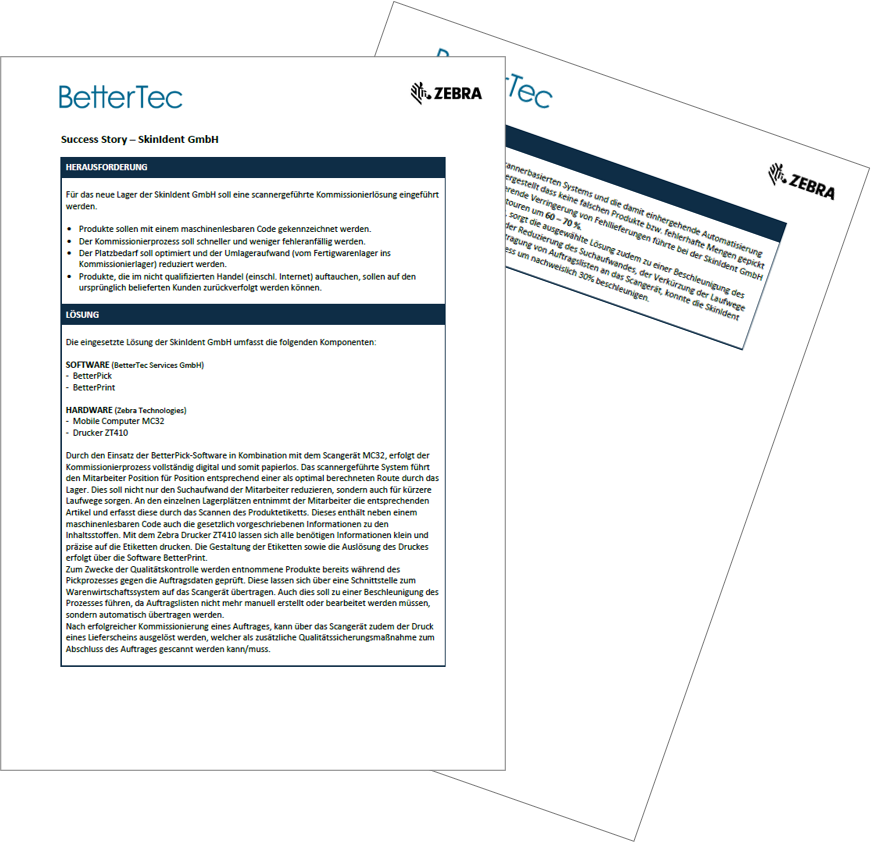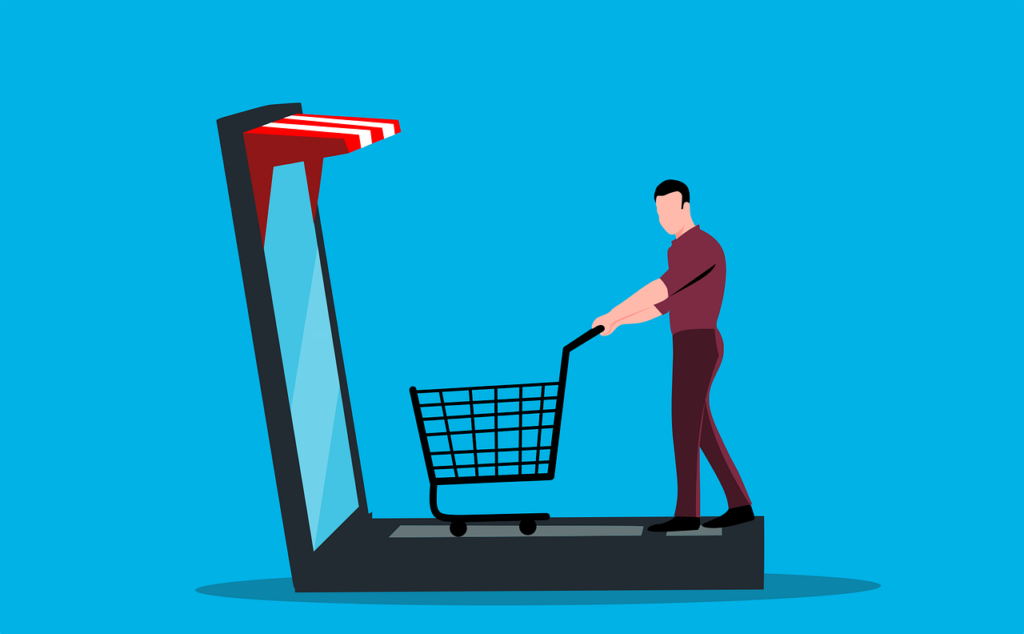 BetterPick is also the ideal picking solution in e-commerce. We offer a variety of integrated interfaces to marketplaces such as Amazon, eBay, as well as to shop systems and providers of complete e-commerce solutions such as DreamRobot.
Also check out the storage solutions we have developed with our partners DreamRobot and Sellsy specifically for their customers: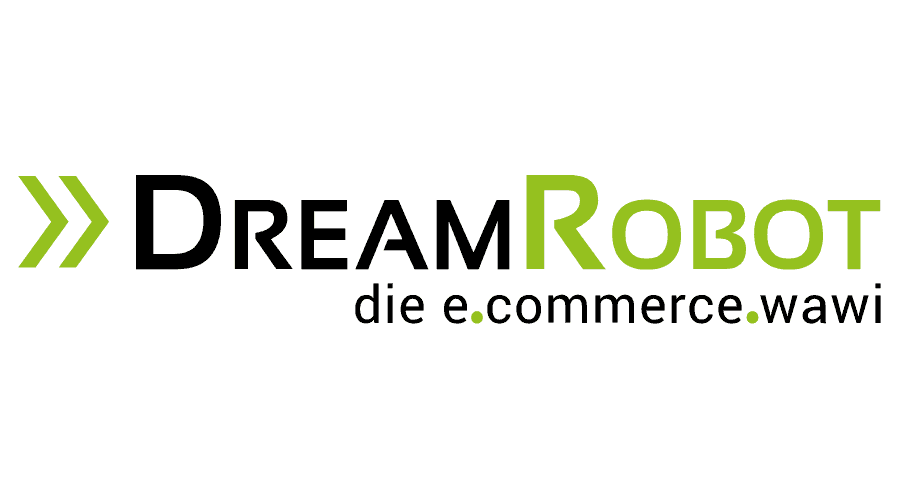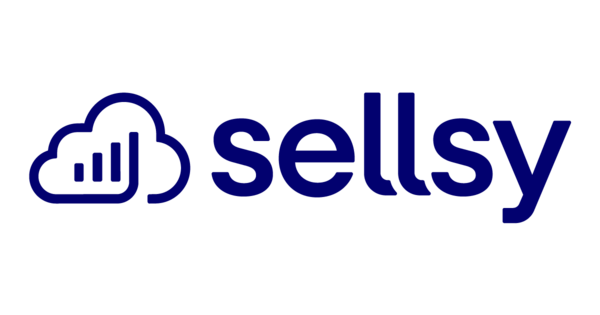 Incl. One data interface to an ERP system

Hardware (e.g. Zebra MC33)

Additional hardware (e.g. scanners and printers)
PLUG & PLAY
Software + Hardware
Incl. One data interface to an ERP system

Hardware (e.g. Zebra MC33)

Additional hardware (e.g. scanners and printers)
ULTIMATE PROFESSIONAL
customized Software + Hardware
incl. all data interfaces


.

Hardware (e.g. Zebra MC33)

Additional hardware (e.g. scanners and printers)
Digitize your
warehouse processes